Η Cisco μηνύει την Apple για την χρήση του trademark 'iPhone'
---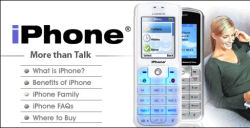 Cisco had said yesterday that it had been in negotiations with Apple to license the iPhone name, which it was using in connection with its Linksys Internet phone, after repeated requests by Apple, and that with the announcement of the iPhone, they expected Apple to agree to its conditions and sign the agreement that day.
Apparently they didn't.
Apple was quoted by several sources yesterday as saying that since the Apple iPhone was a cell phone, and the Linksys iPhone was an Internet phone, that they didn't see it as being
a trademark infringement.
Cisco apparently feels differently. Today it filed suit in the United States District Court for the Northern District of California against Apple, seeking to prevent Apple from infringing upon and deliberately copying and using Cisco's registered iPhone trademark. Cisco said it is seeking injunctive relief to prevent Apple from copying Cisco's iPhone trademark, which means that the company is asking the court to make Apple stop using the trademark before the suit goes to trial.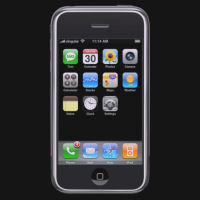 Cisco said it "obtained the iPhone trademark in 2000 after completing the acquisition of Infogear, which previously owned the mark and sold iPhone products for several years. Infogear's original filing for the trademark dates to March 20, 1996. Linksys, a division of Cisco, has been shipping a new family of iPhone products since early last year. On Dec. 18, Linksys expanded the iPhone family with additional products."
Cisco disagreed with Apple's contention that the two phones were different, noting that "The potential for convergence of the home phone, cell phone, work phone and PC is limitless, which is why it is so important for us to protect our brand."
Now, anybody who believes this is actually going to make it to court, please poke a stick in your right eye. This is all part of the dance that corporations do all the time. Apple asked for the name, Cisco asked for big bucks, Apple is trying to avoid the issue, and now Cisco is upping the ante, but if Apple goes ahead and signs the agreement, everything will be copacetic. If I were Apple, I wouldn't count on the fact that even in Silicon Valley an intellectual property judge would make a distinction between the two devices.